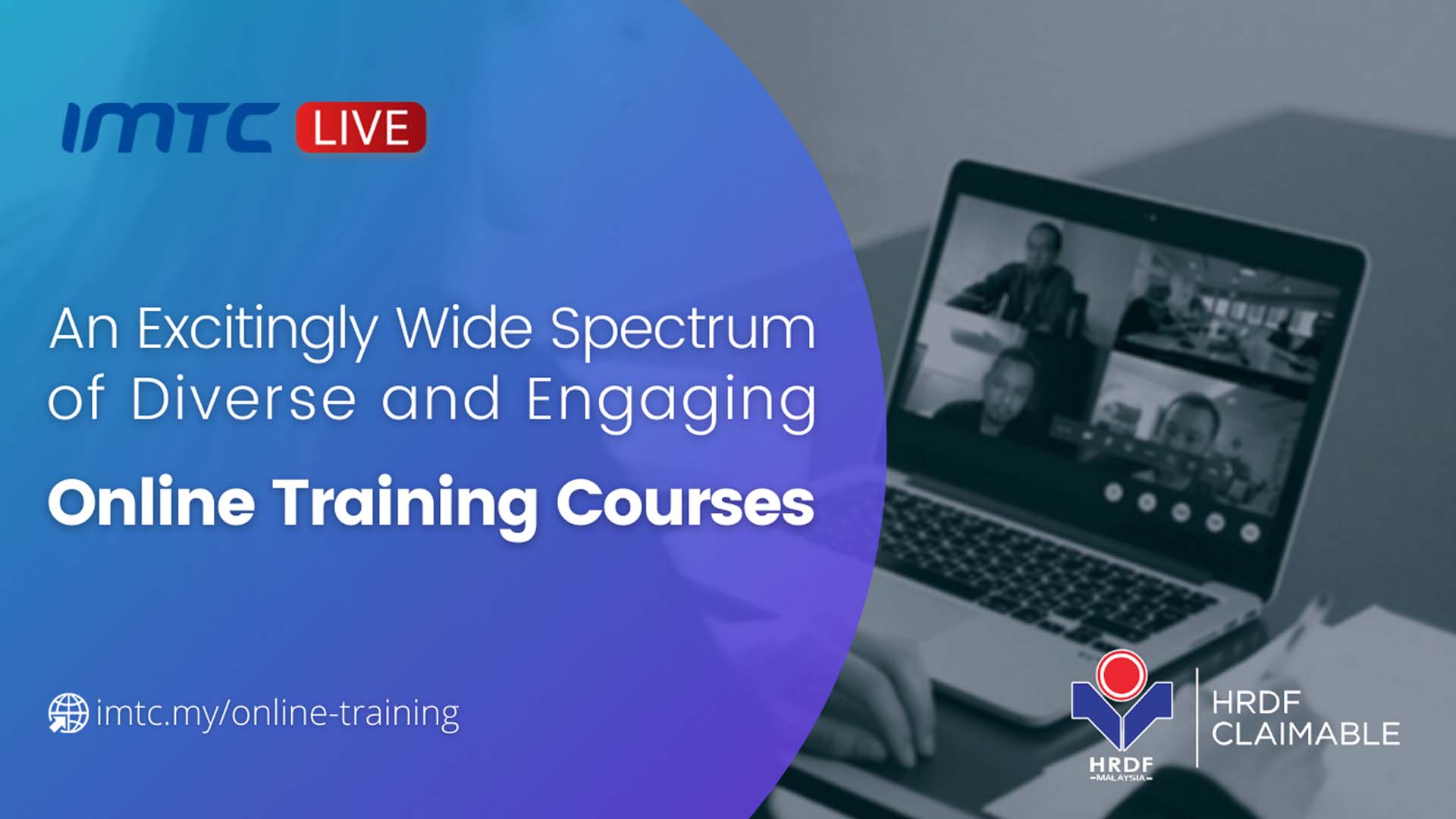 Online Training:
Many people think of the old-fashioned, whiteboard, face-to-face lectures when they hear the word "training," but training has come a long way since then. The expansive nature of the Internet, the accessibility of technology and most recently the COVID-19 pandemic have generated a sharp surge in the demand for online training.
What is online training?
Online training, also known as virtual training, computer-based training, web-based training, distance learning, or e-learning is a type of instruction/learning that takes place completely on the internet using various multimedia aids.
What are the benefits of online training?
Unlike traditional face-to-face training methods, online training allows learners to participate in an organized training experience through the Internet regardless of their physical location. This means participants don't need to waste time and money to travel to a training venue. They can conveniently access the training platform anywhere in the world and save their employers travel, accommodation, and insurance costs. Furthermore, training online guarantees a COVID-19 risk-free environment and also provides the participants with ongoing online access to learning materials and key resources.
What are the types of online training?
Generally speaking, online courses are either Self-paced, which means you can learn in your own time and progress from one topic or module to the next at your own speed, or Instructor-led, which means conducted live by a trainer where participants can interact with the trainer as well as with each other.
Which kind of online training is better?
The most desirable feature of self-paced online training is its immediate availability as it provides access to pre-recorded learning materials at any time. It also allows the participant to skip or repeat sections of the course and progress at his/her own speed. Furthermore, it's usually the cheapest type of online training.
While self-paced online training is more accessible to the average learner, it's limited when it comes to employee training or corporate training as the learning materials are fixed (off-the-shelf) and can't be customized to address the specific needs of the participant's organization or industry. Moreover, it allows no interaction with other learners or with a human trainer, this means the participant isn't able to ask questions, receive feedback or discuss certain aspects of the program. Think of it as one-way communication.
On the contrary, instructor-led (live online training) is more engaging and interactive as a trainer delivers the learning material in real-time making it more natural to the typical human way of learning.  This allows the participants to interact and ask questions during the learning process. This includes real-life scenarios, case studies, and practical examples of how the information delivered during the course applies to each participant's workplace.
Live online training is also more detailed and intricate than self-paced online training as the former ensures more detailed and rich content which is always better for specialized or 'higher-level' subjects where the course topics have varying degrees of complexity which requires the trainer to adopt a rather customizable and more in-depth approach.
In conclusion, we suggest self-paced online courses for casual training or basic learning of generic subjects and strongly recommend instructor-led, live online courses for employee training and skill development.
Online training for employees:
How to choose the right training center?
Online training is a relatively new kind of training that offers most, if not all, of the benefits of traditional, classroom-based training, with the added benefits of being able to access from any location through the Internet. No travel. No hassle. No risk.
Since the COVID-19 outbreak, the demand for online training and virtual learning has skyrocketed; however, the sharp increase in the demand for online training programs has led to the quick emergence of hundreds of unqualified opportunistic profit seekers. In this context, it's the kind of online training center that provides 24/7 access to hundreds of off-the-shelf online training course materials and learning contents that are shared in bulk by dozens of other online learning platforms.
Whether it's online digital marketing courses, data science masterclasses, or bite-sized online leadership webinars, it seems that many online learning platforms have it all at low subscription costs; however, one has to be aware that this type of online training does not in any way address the actual training needs of organizations, rather provide theoretical "how-to" knowledge to individuals without the possibility of interacting with a course instructor or customize the course content to meet specific organizational needs or industry requirements.
Why choose IMTC?
Being a leading training center in the region and having the resources and expertise to adapt quickly to any change or emerging trend, IMTC has started offering all of its reputed training programs virtually in the form of LIVE online training experience on a wide range of subjects. IMTC's virtual training courses and online seminars allow the participants to communicate, interact and engage directly with the course facilitator and each other. Our interactive online training courses are designed for professionals and employees at all levels of expertise to carry on with their training and development plans from anywhere in the world safely and conveniently.
Our approach to online training is based on 4 main pillars:
1- Responding rapidly to market needs by designing a wide range of practical, pragmatic, and engaging online programs that guarantee measurable ROI.
2- Hiring certified, experienced, and highly educated trainers who are measured against strict criteria of competencies and behaviors, intellectual capacities, and real-life experiences.
3- Pairing academic knowledge with industry experience and constantly tracking the latest trends and emerging best practices to ensure that all learning materials are up-to-date, relevant, and rich.
4- Thriving for continuous improvement and a higher level of client satisfaction.
You have the need to train – we have the expertise and the technology, so what's stopping you? Browse our interactive online courses now!