Our Company
IMTC training centre is a multinational training and development corporate based in the heart of Kuala Lumpur.
We offer a wide range of practical, pragmatic and 'real' training programs scheduled along the year in 30 cities around the globe including Istanbul, where IMTC's regional office is located.
At IMTC, we bring together people, cultures and ideas to improve careers and to transform organisations.
A global perspective and cultural diversity are reflected in all aspects of our services, which guarantee a unique learning experience for the individual and a REAL return on investment for the organization.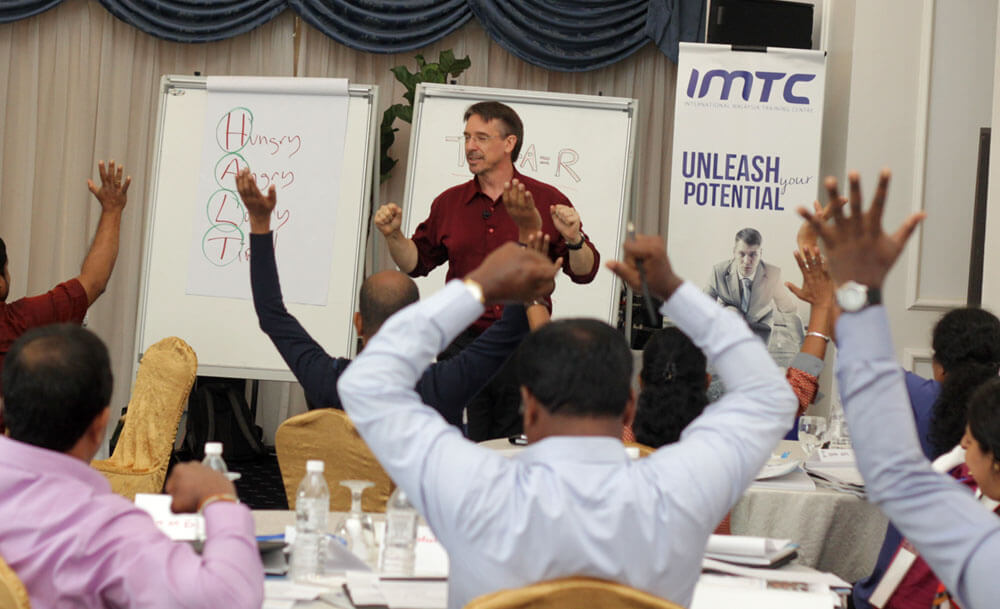 Mission
To meet the current needs and demands of both individuals and organisations by offering a wide spectrum of relevant and pragmatic training programs that reflect the latest industry trends and emerging best practices.
Vision
To support organisations in unleashing the full potential of their staff by designing and delivering training programs that equip individuals with essential soft and technical skills, empowering them to reach the highest levels of success, achievement and professional fulfilment.
Approach
Our approach to training is based on 4 main pillars:
1- Responding rapidly to market needs by offering a wide range of practical, pragmatic and 'real' training programs along the year in 30 cities.
2- Hiring certified, experienced and highly educated trainers who are measured against strict criteria of competencies and behaviours, intellectual capacities and real life experiences.
3- Pairing academic knowledge with industry experience and constantly tracking the latest trends and emerging best practices to ensure that all learning materials are are up-to-date, relevant, and rich.
4- Thriving for continuous improvement and higher level of client satisfaction.
Our Senior Trainers
Dr. Naeem
Ph.D. (Power System), Master (Electrical Energy) B.S.C. (Distinction, Electrical and Electronic Engineering)
Saidatul
B.Sc. (UPM), M.Sc. (UPM). Expert in Business Analysis, Big Data, Data Governance and Digitization
Dr. Mirza
DBA, MBA (USM), Dip. Production Mgnt (UK), Cert. Factory Mgnt (Japan), Six-Sigma B.B., Lean Master, PMP
Assoc. Prof. Dr. Jamaliah
Ph.D. (University of Cambridge, UK), M. Arts (Indiana University, USA), B.Sc. (Indiana University, USA)
Mehan
B.A. in Education (Hons), M.Sc. HRM (Manchester, UK). Expert in HRM, Change Management & Leadership
Assoc. Prof. Dr. Zulkifli
Ph.D. & Master in Publishing Studies (UM), Bachelor's in Mass Communication (UiTM)
Ir. Catherine
Chartered Engineer (UK), Professional Engineer (MY), PMP, PEng, CEng, MIMarEst, MIEM, CAC, B.Eng (UK)
Assoc. Prof. Dr. Amir Raslan
Ph.D. (Cambridge), 4 Masters (Uni of York, UiTM, UM & UKM), B.A. Hons. (West of England Uni), CIFP (INCEIF)
Testimonials
Our Clients